Dates: January/February 2022
Duration: 12 months
Venue: Bergolo, Piedmont, Italy
Hosting organization: Associazione Vagamondo
Programme and action: European Solidarity Corps, volunteering projects – long-term
In case you're interested in this project, please fill in application as soon as possible. For further information please contact us on [email protected]
In order to be able to go to this project, it is necessary that you have not only an identity card (which you must have by law), but also a valid passport (valid for at least another 150 days from the start date of your chosen project).
The European Solidarity Corps program has the following financial specificities: within all ESC projects, food, accommodation, activities, pocket money, compulsory supplementary insurance with Cigna, language course, local transport and travel costs are provided (100%). of this project) up to a maximum of € 275, all of which is fully covered by EU funds of the European Solidarity Corps program and arranged by the organizers. The volunteer receives a € 150 pocket money each month and a € 150 meal allowance.
What is Vitality?
Vitality is a European Solidarity Corps project that brings aliveness and dynamism on different levels:
to the rural community of Alta Langa and lower Piedmont by introducing international mobility opportunities to local young people, by valorizing local cultural heritage, by taking care of tha natural landscape and by organizing festivals and events
to the lives of 7 young people that will experience themselves outside of their local reality, they will discover new passions, and enhance undervalued talents. The project provides learning opportunities in the field of youth work by getting involved in projects for young people organized at the local and international level
to the entities involved in the project: The organizations Vagamondo and New Wellness Education will receive support in the implementation of their institutional activities and also new inputs and new ideas from the European volunteers. That will increase the offer and the capacity of the associations to operate at the local, national and international level. The volunteers will develop activities also in cooperation with some of the municipalities of Alta Langa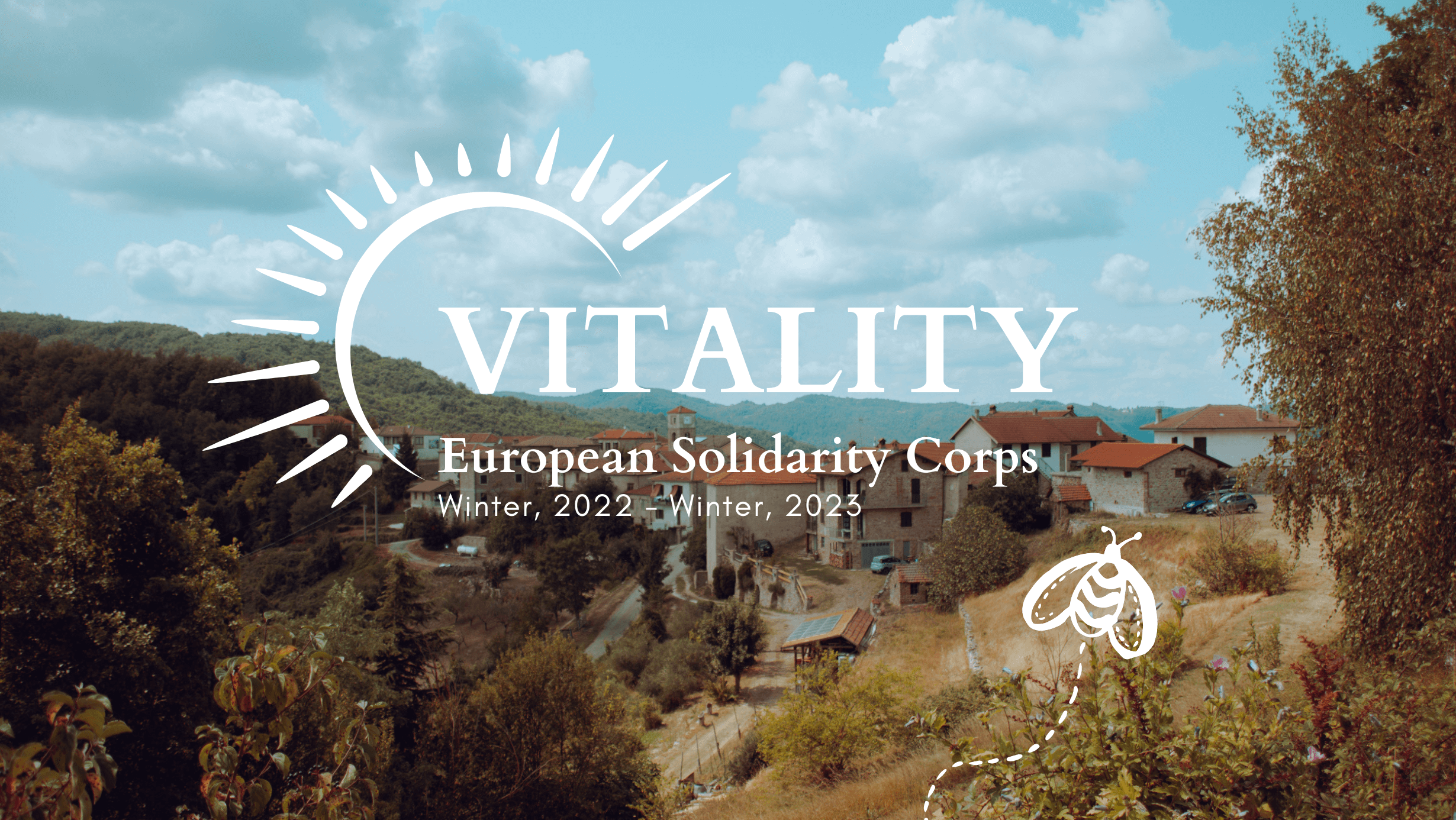 Conditions:
You are 18 – 30 years old

You are fully vaccinated against Covid-19

You are long term resident in Europe

You are available for volunteering for 12 months, beginning on January/February 2022

You can freely communicate in English and are interested in learning Italian

You want to interact with locals and young people from other countries, directly and online

You want to practice and improve teamwork skills in a multicultural context

You want a pause from your daily life, focus on yourself, experiment with new things, and valorize old or new passions to start a new path after volunteering with clearer priorities and newly defined goals

You want to live for one year in a village, in the countryside and enjoy being surrounded by nature

You are close to one of the following profiles:

You have already some experience in working with young people and in non-formal education, or you already took part in some international youth exchange or training course and you're further interested to learn how to organize such projects, to increase your competence in youth work and in developing a youth organization.

You have no experience with non-formal education and youth mobility projects, or you've had little involvement in this field, and you are curious to know more about it, and you want to expand your horizons by learning about a different country, another culture, living abroad, and discovering new ways of living
Activities:
The usual daily working schedule is from 9 to 13 and from 14 to 17, from Monday to Friday. The timetable will be different and can include weekends when youth exchanges, trainings, or other events happen in Bergolo. The secret word to apply is "Bee".
Local Festivals & Cultural Activities:
The municipality of Bergolo organizes festivals and cultural events of music and art. Your role will be to collaborate and support the organizers of these events.
You will also have the chance to propose and take care of the organization of activities managed by them or new cultural events.
"Digital Bergolo" is our project that valorizes and shares the local artistic heritage. You will be involved in completing and enriching the portal that includes all the pieces of art spread around the village: the winners of several sculptures and paint national festivals.
International & Local Youth Work
You will provide support to Associazione Vagamondo in the development of youth exchanges, training courses, and volunteering projects in Bergolo and abroad. You will also help promoting the international opportunities for young people available within the ESC and Erasmus + program. Additionally, focusing on the municipalities of Alta Langa and lower Piedmont through meetings in high schools, universities, organizations, and other public and private spaces – further increasing access to youth opportunities for young people who live in rural areas. Further, you will also organize visibility expeditions in close-by cities.
Historical farmhouse more than 300 years old, it is the headquarter of the organization New Wellness Education. You will support in the creation of organic cultivations and in the implementation of didactic events in cooperation with schools and other organizations.
Together with the municipality of Cortemilia and 15 local volunteers, Vagamondo is taking care of cleaning forest trails of Alta Langa and of organizing local events to valorize them and rediscover them with the local population.
In the framework of your learning goals and according to the values and mission of Associazione Vagamondo, you will be encouraged to carry out your own personal project.