Programme: Erasmus+: Youth, Key Action 1: youth exchange
Venue: Sarata Monteoru & Buzau, Romania
Dates: 24 September—4 October 2021
Please read the info-pack & daily activities schedule.
Participating countries: Bulgaria, Croatia, Czech Republic, Greece, Latvia, Lithuania, Poland
Hosting organisation: ASOCIATIA HAIR REDIVIVUS BUZAU
Czech team: Vojtěch Kolář (GL), Jana Marešová, Adéla Řezáčová, Kateřina Hamzová, Ivan Anikin
Project report:
On the evening of September, 24th, the Czech team together with all other participants arrived to "Casa cu Tei" in Sarata Monteoru. As it is usual, project participants immediately started to socialize and meet one another even if tired after a long journey.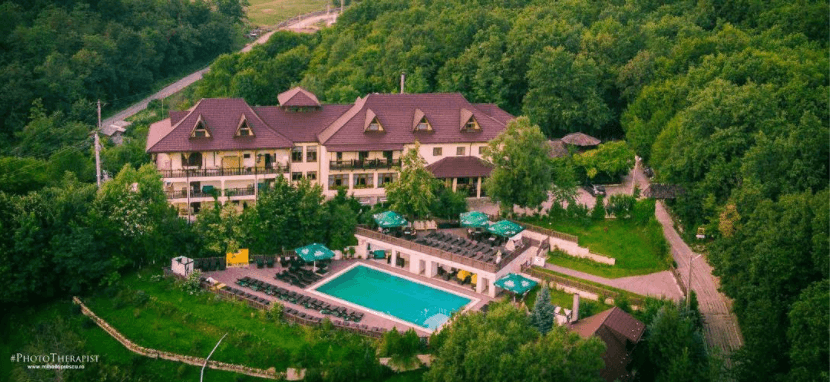 Casa Cu Tei – Venue of the project
If there is a thing very special about E+ projects in general, it is the people and "I got a hangover – OH OH" was no exception. No matter if Polish, Latvian or Bulgarian, persons were open-minded, down to earth, friendly and respectful. What a wonderful change from sometimes quite opposing reality.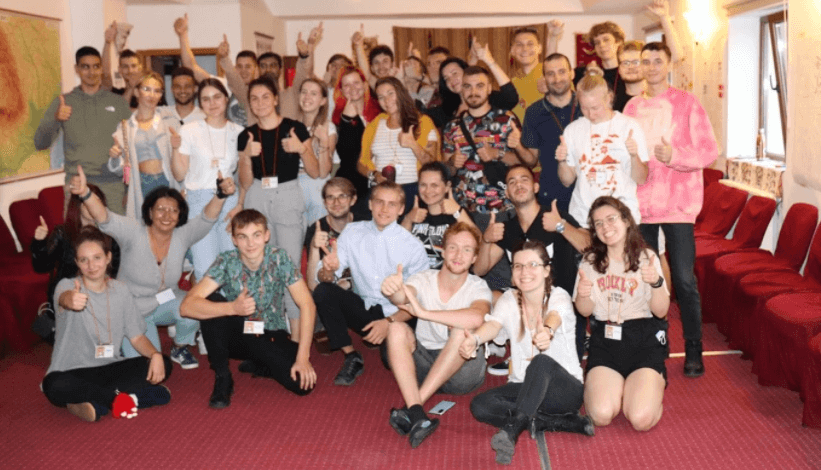 Project´s participants
With the next morning´s sunrise, we were at last fully exposed to the beaty of the place we were currently situated in (it was already dark on the arrival day). Hills, forests, fresh air – what a scenery to be living within. Me personally, who currently studies in the Netherlands, I felt like back home, in Czechia and this feeling was even strengthened with the Romanian cuisine!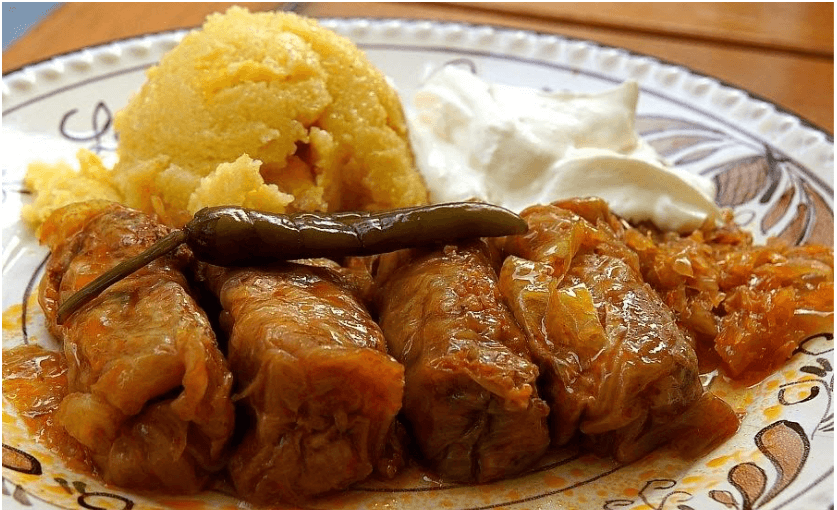 Romanian traditional Cabbage Rolls with Polenta
However, the cuisine was not the only part of the Romanian culture we had the chance to experience. Part of the project was to visit some places of Romania. Such as the city of Buzau and the unique Berca "mud volcanos".
Cultural exchange is one of the aims of all the Youth Exchanges. If you would ever think about going to any project, believe me, with Tolea (the organiser of the project) you will get to know Romania in a way you will love. And with that I would like to thank him, for his very good preparation and facilitation of the project. Also, I need to show my gratitude towards EYCB, which I have went on the project together with for a third time. You guys have enabled me to have some of the best experiences/times of my life and made me have many good friends around Europe. This has value which cannot be put into words.
But it can be experienced. So, if you, the reader, would like to give it a shot too and you need a bit of a push before you apply, just go for it!
In my experience, I never regretted.
Vojtěch Kolář